The OCP Networking Project recently met at the OCP Engineering Workshop in Boston. Overall, it's been a fantastic year for OCP and the Networking Project, which made great strides in three priority areas: networking hardware, networking software, and testing. Most recently, OCP accepted two new switches from Mellanox.
As one of the OCP Networking Project co-leads, I've been fortunate enough to see firsthand how quickly OCP networking has evolved from ideas on a whiteboard into a set of open hardware and software that is supported by many major operators and vendors. Only two and a half years ago, Facebook and a number of other companies started the OCP Networking Project, with the goal of increasing innovation in the networking community by encouraging more network disaggregation and the development of open source hardware and software. Since then, we've seen a rise in momentum among companies experimenting with OCP switches and disaggregated software.
As a community, we are reinventing the networking industry together to improve network speed, scale, capabilities, and openness. The success of the community's work is illustrated by the number of shared specifications and packages, as well as the countless hours of engineering discussions and reviews.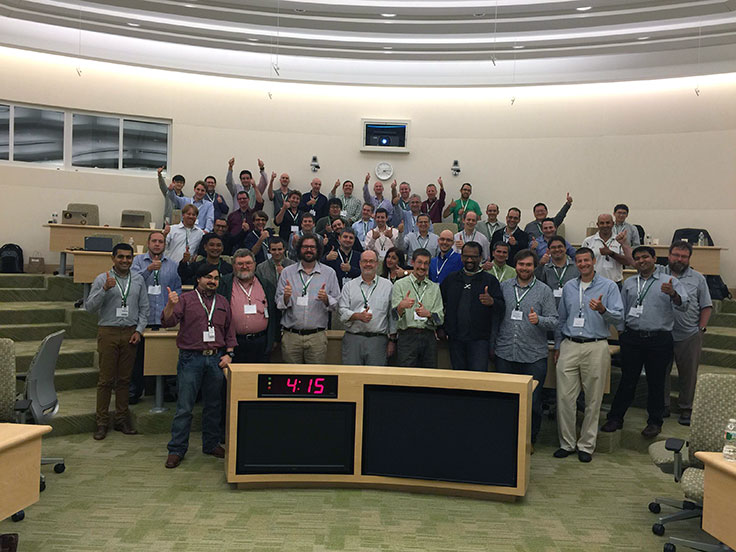 Earlier this year, at the OCP U.S. Summit 2015, we introduced FBOSS, a set of Linux-based network applications that run on a switch, as well as OpenBMC, low-level software that provides management functions for power, cooling, and other system-level modules and packages. We also gave a deeper look at the work we've been doing with the first open hardware modular switch, 6-pack — and specifically at its role in our data center fabrics. Shortly after the OCP U.S. Summit, we introduced our Wedge specification for respective community reviews, and we've been engaging the community since then on our hardware and software packages.
Looking ahead to 2016, the networking team at Facebook will continue to participate and share more hardware, software, testing, and operational experience with the broader OCP Networking Group community. We're just getting started!
Read more about the OCP Networking Project's milestones for this year and what we plan to focus on in 2016 here.