In honor of Women's History Month, some of our engineers are recapping young women in STEM events they've been a part of recently. Sophia Chung, who traveled to Romania for Girls Programming Camp, is a software engineer on the Developer Relations team. Read more about Sophia's journey as a woman in tech here.
Several months ago, Facebook visited a Girls Programming Camp in Bucharest, where we met an amazing group of high school and college girls just getting started in software engineering. The Girls Programming Camp was a week-long event sponsored by Facebook in collaboration with Infoarea to help bootstrap a solid programming foundation in young women. The initiative's goal is to encourage more women to pursue a career in technology by giving teaching them core programming concepts though presentations, open discussions, and exercises.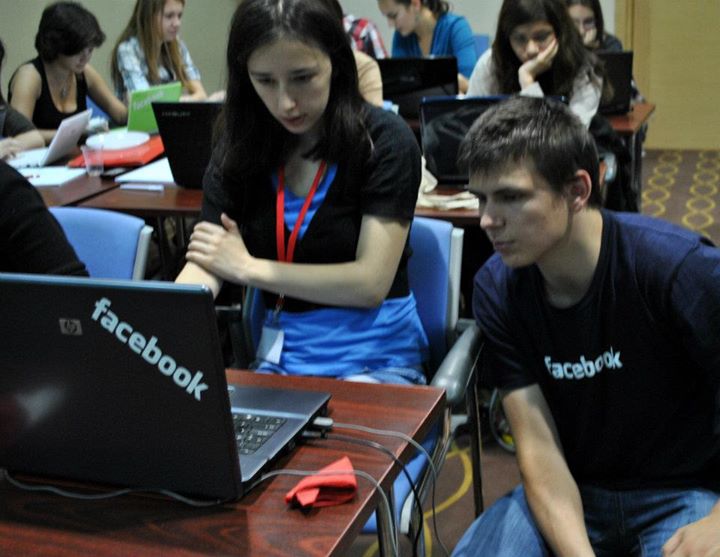 Along with Nikolay Valtchanov, another Facebook engineer, we stopped by the Girls Programming Camp for a day to share some of the technology we're building at Facebook and how we're doing it. As a female engineer, I also shared with them my personal experience as a software engineer, spoke about the importance of women in engineering, and gave them advice on how to succeed in this career path.
The passion and drive of the new generation of engineers inspires us to keep innovating. You all are the reason we make this site, and we can't wait to see some of you emerge as industry rock stars in the near future! Stick with it! Keep hacking!