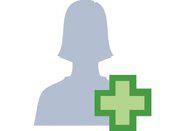 When Facebook opened up its second annual Grace Hopper scholarship opportunity this past June, we also announced that we were quadrupling the number of scholarship recipients from 5 to 20. After reviewing hundreds of applications from talented women engineers around the world, we now have the final list of amazing women to receive full scholarships to this year's Grace Hopper Celebration of Women in Computing in Portland, Oregon.
Today, we're thrilled to announce the winners. Congratulations to:
Zeinab Abbassi – Columbia
Nishita Agarwal – Indian Institute of Technology
Clare Bayley – MIT
Jasmine Berry – Norfolk
Maddie Boyd – Harvard
Irina Calciu – Brown
Emily Cheng – Stanford
Kristal Curtis – UC Berkeley
Daphne Ezer – Duke
Angelina Veni Johanna – Stanford
Maryam Karimzadehgan – University of Illinois-UC
Mo Kudeki – University of Illinois-UC
Marilia Melo – University of Tsukuba
Avani Nandini – Indian Institute of Technology-Karpar
Valentina De Rosa – Sapienza University of Rome and ETH Zürich
Denzil Sikka – MIT
Flora Ponjou Tasse – University of Cape Town
Melissa Winstanley – University of Washington
Suiyi Xin – CalTech
Emily Zhao – MIT
The winners will join us for a day of activities at our Palo Alto headquarters and will fly together to spend the rest of the week at the conference in Portland. At the conference, the winners will have a special brunch with Facebook's COO Sheryl Sandberg, who is giving this year's conference keynote. Jocelyn Goldfein, a director of engineering at Facebook and Mike Schroepfer, the VP of engineering at Facebook will also give talks at the conference.
Tune into Facebook Live to watch Sheryl Sandberg's keynote address live from the Grace Hopper Conference this Thursday, November 10 at 8:55 AM/PT here.
The theme of this year's Grace Hopper Celebration of Women in Computing is "What If?" and offers attendees opportunities for mentoring, networking and technical and career development. Facebook's scholarship winners will have the opportunity to see leading researchers present their current work and attend sessions that focus on the role of women in today's technology fields, including computer science, information technology, research and engineering.